Badminton trainings
Badminton trainings
Badminton has been one of the most interesting and popular games for decades. It has developed over the years and is high demand both at professional level and simply among friends. This is why badminton remains so popular and why so many people continue to join us here at Smash club.
We offer group classes, individual lessons and badminton and table tennis competitions. We help develop the client's potential, regardless of their experience level. We are able to work with both beginners and amateurs!
Advantages of training at Smashclub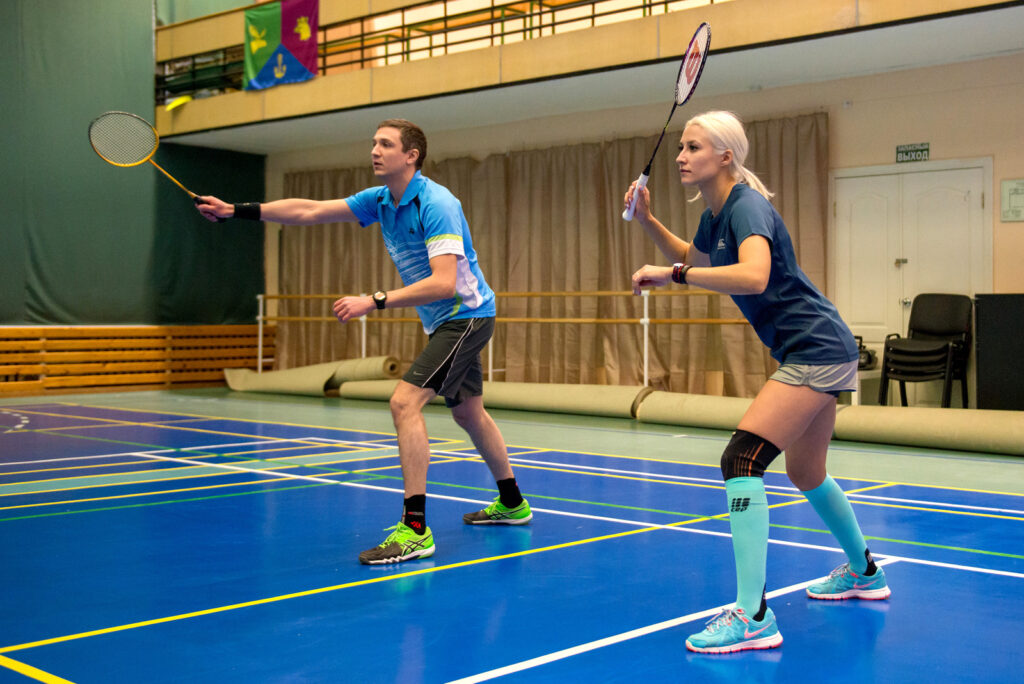 Experience of playing with different opponents: this is a necessary component of getting to know the game and establishing a foundmentation base period. Opponents have their own style, and the more opponents you play against, the more you learn
Professional coaching; each meeting is supervised by a professional coach whose goal is to have guide and inspire. The coaching team includes MSMC.
Play with or without keeping score; both ways are important. When the score is not being kept, the player is more relaxed. When the score is being counted, player gives maximum effort, and learns to deal with stress.
Growth in comparison to others. The one who puts in the most efforts will get the best results among their peers. This motivates players to practice badminton. The results are compounded within the group and everyone growth is guarantee.
Badminton for adults
There are professionally equipped halls in accordance with all requirements. The club is located near the metro. The prices are affordable and the services are the highest quality. We guarantee to improve your skills. And we pay close attention to your development.
Our coach's main objective is to develop each student with individual attention. There will be like-minded people around you who like sports and games. The competition will be enjoyable, and wining even more so, which will motivate you to practice more often.
If you have any questions, just let us know! Call us!
Badminton schedule
Monday
Tuesday
Wednesday
Thursday
Friday
Saturday
Sunday
Adult classes
Baumanskaya
20:00-22:00
Paveliev A.

Baumanskaya
20:00-22:00
Chertova I.
Luzhniki*
13:00-15:00
Paveliev A.

Children's classes
blocking training sessions
(pandemic)
Court rental
From 20:00 to 22:00
From 20:00 to 22:00
Starting at 7:00
Entry required

* — training with a coach
Lesson prices
Court
rental
Rates
(weekdays/weekends)
Duration
From 20:00 – 22:00
750/750 rub.
1 hour
Private
classes
Price
Duration
Professionals classes
2000 rub.
1 hour
Group
classes
Price
(Adults/Kids)
Duration
(Adults/Kids)

Single visit
700/500 rub.
2 hours / 1.5 hour
4 classes*
2700/1800 rub.
2 hours / 1.5 hour
8 classes*
5200/3200 rub.
2 hours / 1.5 hour