Table tennis for adults
We coach you to win!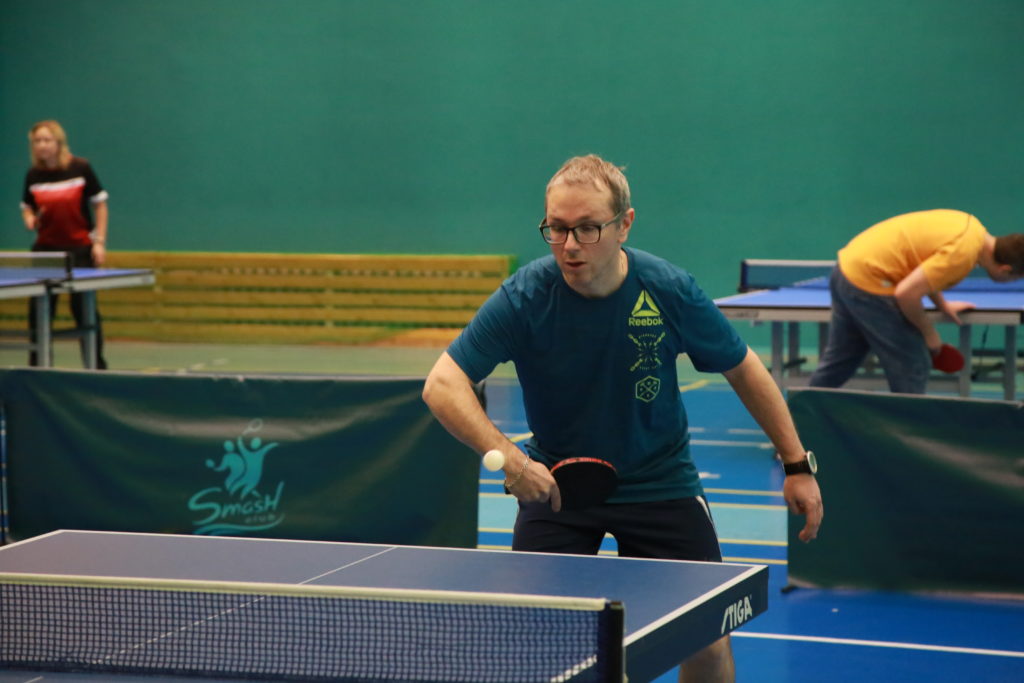 Trainings with different opponents. The grip is one of the first lessons that players should learn carefully. Holding the bat correctly will help: improve the power of the stroke, improve the spin of the ball, let you feel the ball in your hand and easy transition between Backhand and Forehand
Favorable atmosphere for growth. The coaches have no goal to find the strongest players in the group. Our coaches give everyone an equal opportunity to develop their skills.
Competitive spirit; the coaches' words aroused your competitive spirit. Keeping the score gives an opportunity to check everyone weaknesses.
Perfect atmosphere for beginners! We offer the trainings in comfortable environment.
Be ready to the competitions! We will coach you to win.
Table tennis — training for adults
You must to learn the basic rules. It helps you in the long runs. We teach you the most important Killer skills in table tennis to destroy your opponent! You will learn the correct technique for the basic table tennis strokes — a forehand drive, a backhand drive, a forehand push and a backhand push. You will also learn how to serve. I'll show you how to do a backspin serve, a sidespin serve and a topspin serve.
Table tennis training sessions
There are many places to play Table tennis in Moscow. But we are unique! We have professional team of coaches, modern and professional equipment, and spacious gym. We are located near the city center. There are a lot of reasons to choose us!
Make table tennis your hobby, Join us!
Table tennis schedule
Monday
Tuesday
Wednesday
Thursday
Friday
Saturday
Sunday
Adult classes
Baumanskaya
20:00 - 22:00

Baumanskaya
20:00 - 22:00
Children's classes
Blocking training sessions
(pandemic)
Table rental
Starting at 20:00
Entry required

Starting at 20:00
Entry required

Lesson prices
Court
rental
Rates
(weekdays/weekends)
Duration
From 20:00 – 22:00
400 rub.
1 hour
Private
classes
Price
Duration
Pro coach classes
1700 rub.
1 hour
Group
classes
Цена
(взрослые/дети)
Время
(взрослые/дети)
Single visit
650/400 rub.
2 hours / 1 hour
4 classes*
2500/1500 rub.
2 hours / 1 hour
8 classes*
4900/2800 rub.
2 hours / 1 hour