Badminton club
Badminton club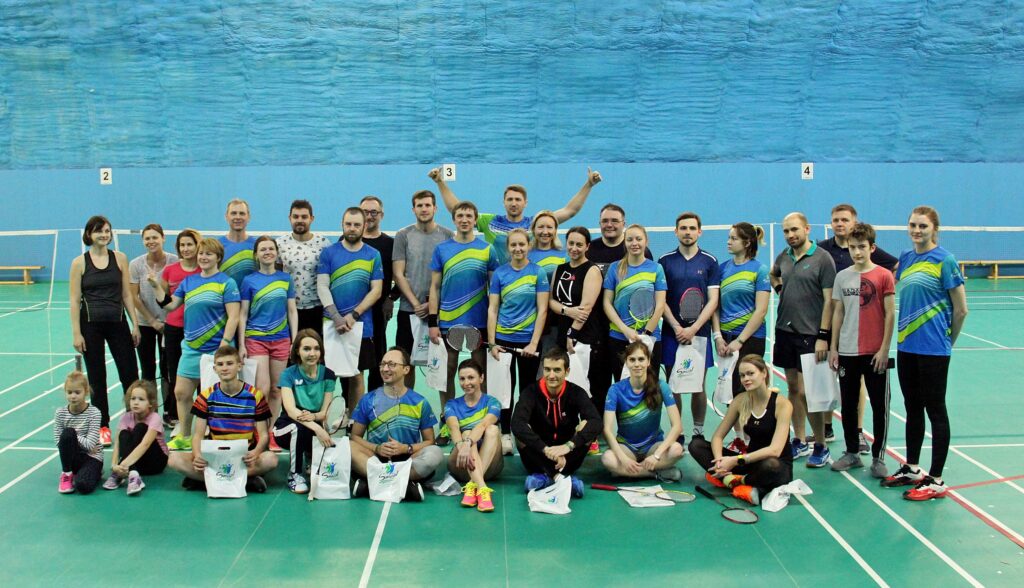 What is a Badminton club? The most effective way to begin playing Badminton is to join an exclusive club. Smash club was designed for beginners and to make their experience as enjoyable as possible. Can it be useful and what is it for? This is a place where active people with the similar interest in a healthy lifestyle can meet. Our Badminton club brings together people of all types, from professionals to students, all of whom are equals here. Come and get your adrenalin rush and exercise at the same time.
We aim to help you reach your potential. We arrange competitions wherein you may participate and compare your level to your pears'.
Smash – Moscow Badminton club
Come and get your adrenalines rush and exercises! We help you to open your personal potential. We arrange competitions for you, come and compare the level of the game! We organize sport camps and master classes regularly. All these events help to develop and improve the skills.
Some of the most enjoyable and memorable moments are when we awarded prices. Have a look at our photo gallery.
If you are a fan of badminton or table tennis, join us!
Badminton schedule
Monday
Tuesday
Wednesday
Thursday
Friday
Saturday
Sunday
Adult classes
Baumanskaya
20:00-22:00
Paveliev A.

Baumanskaya
20:00-22:00
Chertova I.
Luzhniki*
13:00-15:00
Paveliev A.

Children's classes
blocking training sessions
(pandemic)
Court rental
From 20:00 to 22:00
From 20:00 to 22:00
Starting at 7:00
Entry required

* — training with a coach
Lesson prices
Court
rental
Rates
(weekdays/weekends)
Duration
From 20:00 – 22:00
750/750 rub.
1 hour
Private
classes
Price
Duration
Professionals classes
2000 rub.
1 hour
Group
classes
Price
(Adults/Kids)
Duration
(Adults/Kids)

Single visit
700/500 rub.
2 hours / 1.5 hour
4 classes*
2700/1800 rub.
2 hours / 1.5 hour
8 classes*
5200/3200 rub.
2 hours / 1.5 hour