Table tennis club
Are you bored of playing against opponents much weaker than you? Would you like to meet like-minded people who share your passion for table tennis?
Table tennis club

Sport is not only about achievements, victories, and awards. Our Table tennis club brings together people with different goals.
Smash club is located in the city center; with a flexible schedule' adaptable to the client's. You can easily get to the gym and enjoy the game. We invite you to be a part of the Table tennis club's:
Competitions
Training camps
Team matches
Corporate events
All of which will improve your skills and provide you with positivity!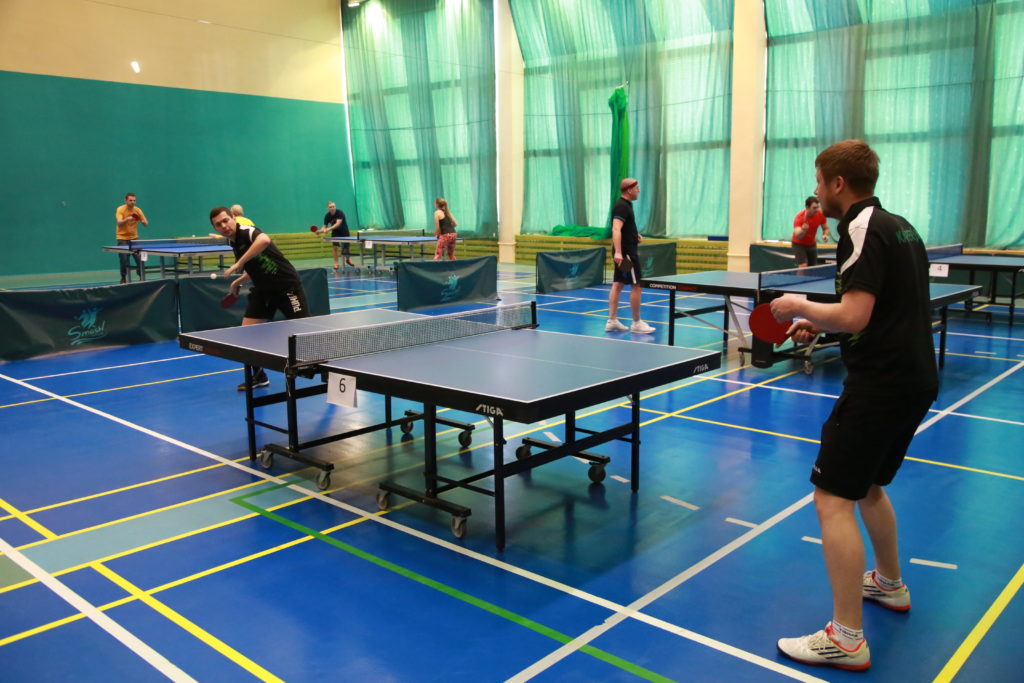 Table tennis in Moscow
Can you imagine life without fitness?! Being fiscally active is a vital part of life, and our table tennis club provides a great opportunity to make it enjoyable. Many participants of Smash club want to improve their skills and take part in tournaments. There are many table tennis competitions in Moscow divided according to the level of the players ranging from beginner to professional. Smash club is not an exception, come and try!
Table tennis gym
If you like ping pong, come and check your skill level! Although our members are competitive, they demonstrate good sportsmanship at all times. They are independent thinkers who value initiative and self-direction. They tend to challenge assumptions about the game and life, while respecting the views of others. Members have no role models, but rather seek to create their own style.
We offer:
Professional Sliga tables
7m ceilings
City champion Coaches
500 meters walking distance from the metro
We offer groups and individuals classes and several gyms with professional equipment. Our coaches will help you develop your talent!
Table tennis schedule
Monday
Tuesday
Wednesday
Thursday
Friday
Saturday
Sunday
Adult classes
Baumanskaya
20:00 - 22:00

Baumanskaya
20:00 - 22:00
Children's classes
Blocking training sessions
(pandemic)
Table rental
Starting at 20:00
Entry required

Starting at 20:00
Entry required

Lesson prices
Court
rental
Rates
(weekdays/weekends)
Duration
From 20:00 – 22:00
400 rub.
1 hour
Private
classes
Price
Duration
Pro coach classes
1700 rub.
1 hour
Group
classes
Цена
(взрослые/дети)
Время
(взрослые/дети)
Single visit
650/400 rub.
2 hours / 1 hour
4 classes*
2500/1500 rub.
2 hours / 1 hour
8 classes*
4900/2800 rub.
2 hours / 1 hour