Table tennis coaches
Why do you need to choose our table tennis coaches?
1. Whether your goal is an international competition or simply achieving your personal best we have a table tennis program for you. Smash team is team of qualified and experienced coaches for all levels of ability from beginners through to advanced competitions players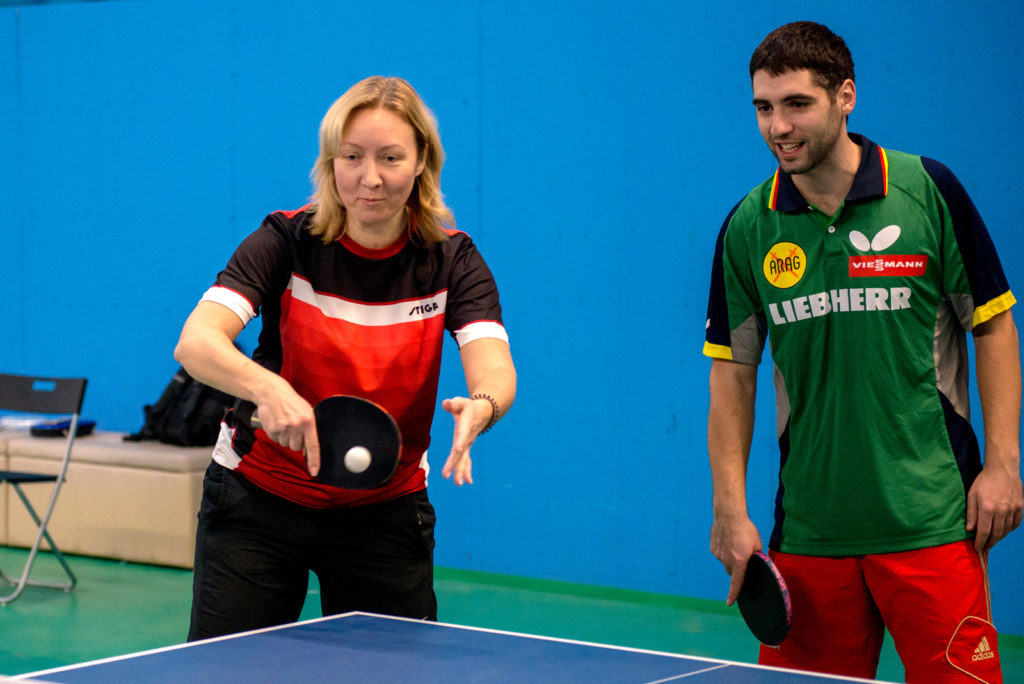 2. We help people who have stopped developing their technique, in order to enhance and complete their skills.
3. Motivation: Should your enthusiasm begin to fade, your coach will continue to motivate you and rekindle the spark in you!
4. The coaches are always attentive. Students get not only a mentor, but also a friend. Classes are a great way to distract daily affairs and stress.
The task is to learn how to play table tennis!
We offer group and individual classes and several gyms with professional equipment. Our coaches will help you develop your talent! You can choose any coach which style is more suitable for you.
We are located in the city center. It is very convenient to get to us from any part of the city. Parking next to the club is free.
Come and have fun!
Table tennis schedule
Monday
Tuesday
Wednesday
Thursday
Friday
Saturday
Sunday
Adult classes
Baumanskaya
20:00 - 22:00

Baumanskaya
20:00 - 22:00
Children's classes
Blocking training sessions
(pandemic)
Table rental
Starting at 20:00
Entry required

Starting at 20:00
Entry required

Lesson prices
Court
rental
Rates
(weekdays/weekends)
Duration
From 20:00 – 22:00
400 rub.
1 hour
Private
classes
Price
Duration
Pro coach classes
1700 rub.
1 hour
Group
classes
Цена
(взрослые/дети)
Время
(взрослые/дети)
Single visit
650/400 rub.
2 hours / 1 hour
4 classes*
2500/1500 rub.
2 hours / 1 hour
8 classes*
4900/2800 rub.
2 hours / 1 hour